Consumer Profiles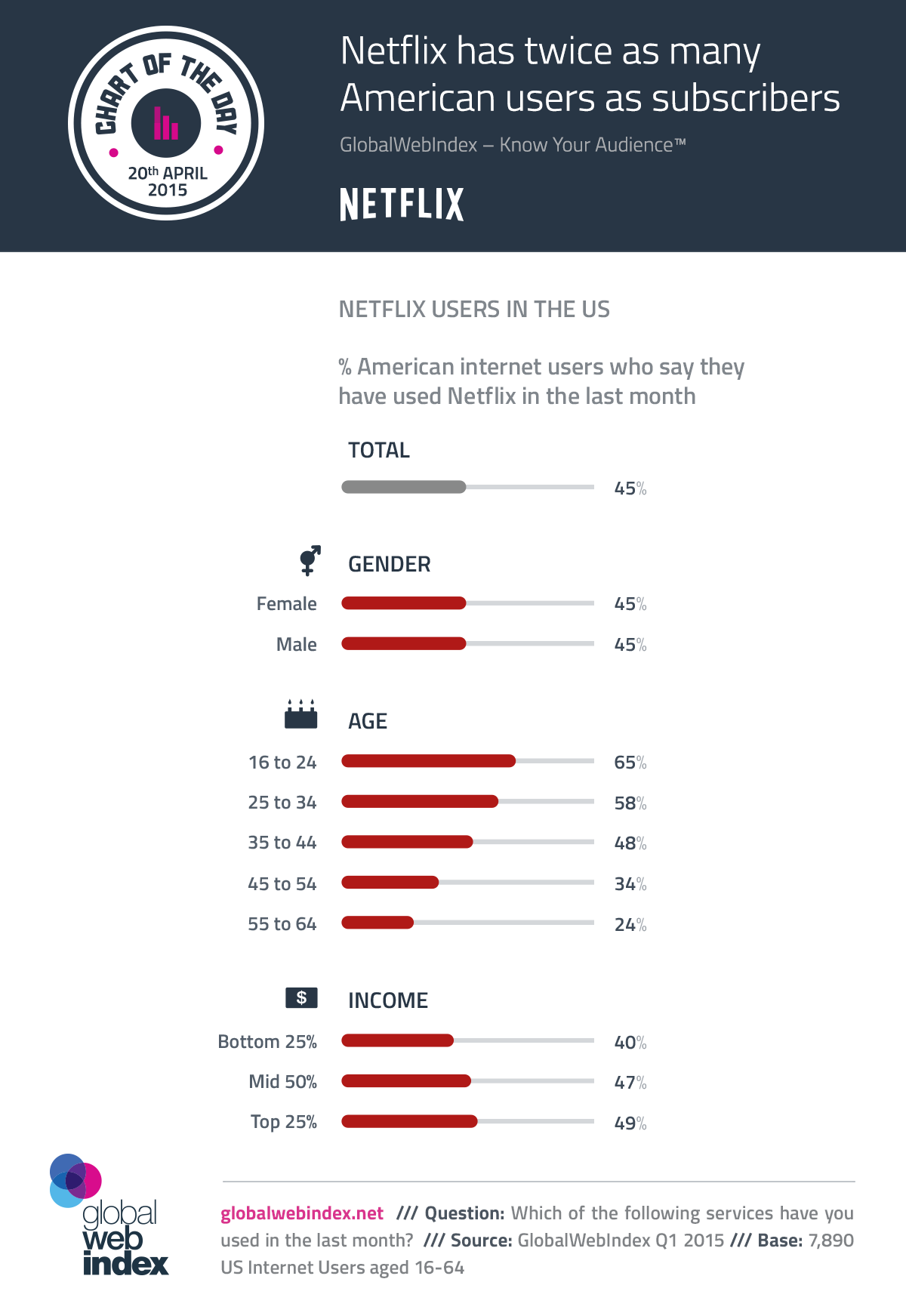 Netflix looks beyond demographics to profile their users and usage trends. Todd Yellin, the VP of Product Innovation, pointed out that determinging age and gender data is fantastic, but is almost useless. "Because, here's a shocker for you, there are actually 19-year-old guys who watch 'Dance Moms', and there are 73-year-old women who are watching 'Breaking Bad' and 'Avengers'."
Taste is becoming more global
The issue with this tactic, however, is that people often "pretend" they like certain things – replicating the problems frequently experienced where studies are premised on reported behaviour. Through monitoring and gathering statistics across several years, Netflix has thus effectively been able to establish a hierarchy of data points. Nonetheless, Netflix does target at least a few particular demographics:
Millenials are, of course, what supports Netflix's growth, but the company also targets families to take advantage of the Netflix for Kids service. Getting kids in early means lifelong brand recognition, but that segment is also being captured by YouTube for Kids.
Personas